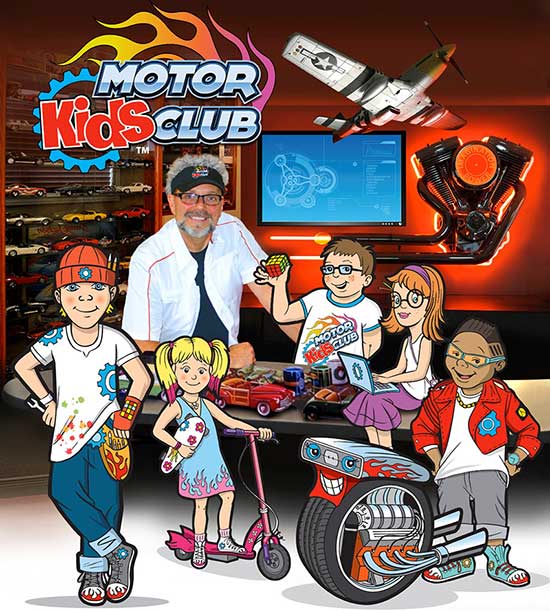 Motor Kids Club is a home studio program that mixes Marc's passion with creative adventures teaching art to children in a fun way. He is a successful master artist of automobiles, motorcycles, and music legends.
A self-confessed "motor head," Marc has combined his love for high-tech machinery with an extraordinary artistic talent to create the ultimate expression of high-performance art. From custom motorcycles, classic cars, NASCAR™, rock 'n roll to fantasy art, Marc has created many groundbreaking pieces of art that reflect his artistic vision.
As a licensed artist for notable Fortune 500 companies such as Discovery Communications, Easyriders, Indian Motorcycle, and Fender Guitar, Marc's reputation as a highly accomplished artist is known worldwide.
Now he is looking to share his passion with children in a way that integrates a live action program with educational activities covering subjects about how things work.
Join Marc and his onscreen cartoon personality, Motor Kid, and the rest of the Motor Kids Club crew on their high-speed adventures and first hand experiences about all things that move.